Sunrise's Principles are guidelines which we all commit to upholding. Any action, member, or group that does not embody these principles are not a part of Sunrise.
Sunrise's Principles
1. We are a movement to stop climate change and create millions of good-paying jobs in the process.
We unite to make climate change an urgent priority across America, end the corrupting influence of fossil fuel executives on our politics, and elect leaders who stand up for the health and wellbeing of all people.
2. We grow our power through talking to our communities.
We talk to our neighbors, families, religious leaders, classmates, and teachers, in order to spread our word. Our strength and work is rooted in our local communities, and we are always growing in number.
3. We are people from all paths of life.
We are of many colors and creeds, from the plains, mountains, and coasts. A wealthy few want to divide us, but we know our differences make us stronger. We are united in the shared fight to make real the promise of a society that works for everyone. Our country has enough for all of us.
4. We are nonviolent in word and deed.
Remaining nonviolent allows us to win the hearts of the public and welcomes the most people to take part. We need maximum participation in order to achieve our goals.
5. We tell our stories and we honor each other's stories.
We all have something to lose to climate change, and something to gain in coming together. We tell our individual stories to connect with each other and understand the many different ways this crisis impacts us.
6. We ask for help and we give what we can.
We all have something to offer to the movement. Some of us give time through volunteering anywhere from 1 to 50 hours per week. Some of us give money. Some of us donate housing or meeting space. We invite our community into the movement by asking for the help we need.
7. We take initiative.
Any group of 3 people can take action in the name of Sunrise. We ask for advice — not permission — from each other to make this happen. To make decisions, we ask ourselves, "does this bring us closer to our goal?" If yes, we simply do the work that is exciting and makes sense.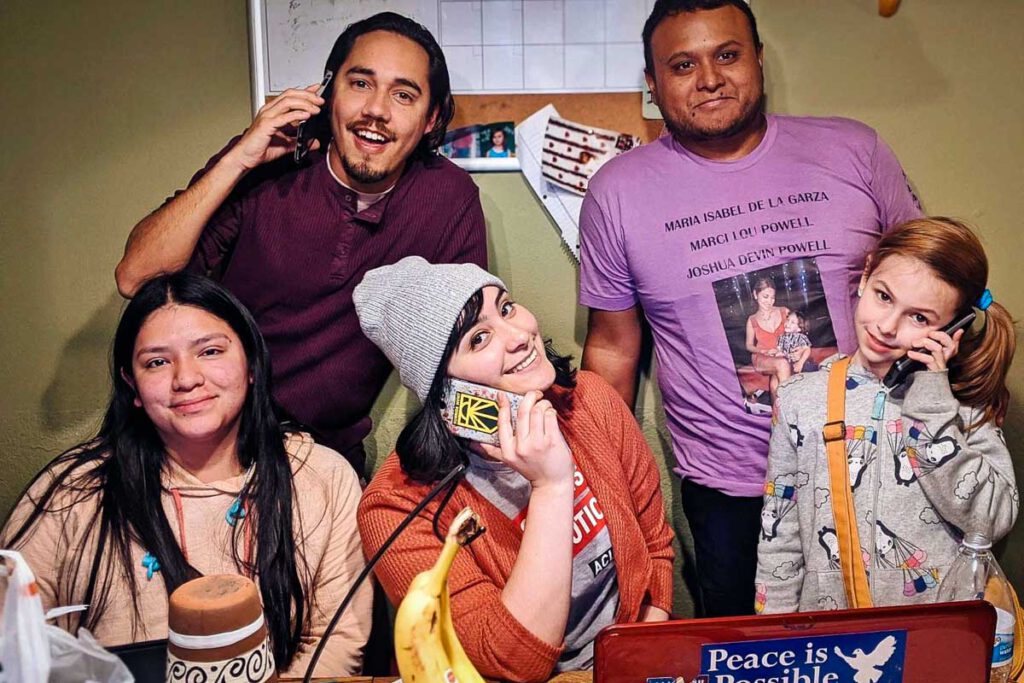 8. We embrace experimentation and we learn together.
We welcome imperfection, share innovations, and learn through honest mistakes followed by honest conversations that help us move forward together. If we see something we don't like, we contribute with something we do like, modeling an alternative.
9. We take care of ourselves, each other, and our shared home.
We maintain our health of body, mind, spirit, and environment to the best of our ability so that we can maintain a strong movement together. We respect that for each of us this looks different.
10. We unite with other movements for change.
We aim to abolish or reimagine institutions that degrade our communities and our climate. That requires working together to win and hold power at every level of government and society. We work with movements who share our values of transforming our country.
11. We fight for the liberation of all people.
We honor and continue the work of movements that came before us. We are fighting to become the generation that turns the tide against racism and the institutions built upon it. We unlearn oppressive attitudes and fearlessly confront a status quo that divides us based on our skin color, the money in our pockets, where we live, who we love and who we are.
12. We shine bright.
There are hard and sad days, to be sure. This isn't easy work. But we strive to bring a spirit of positivity and hope to everything we do. Changing the world is a fulfilling and joyful process, and we let that show.
Sunrise's Principles for Over 35 Supporters
People who don't identify as youth are still invited to show up and be active members of Sunrise. We know that everyone has something to lose to the climate crisis and everything to gain by stopping it. Check out our guide for adult and elder allies. Thank you!