Action Galleries
Check out what we've done.
April 18, 2019 — Boston, MA
1,400 people packed into a sold-out Strand Theatre in Boston to launch the Road to a Green New Deal Tour, in what was the largest Sunrise event to date. Speakers included Senators Ed Markey and Elizabeth Warren (via video), Representative Ayanna Pressley, Sunrise co-founder Varshini Prakash, and community and union leaders, including Reverend Mariama White-Hammond and the students who led the Boston Youth Climate Strike.
February 25, 2019 — Washington, D.C.
For a week in February 2019, young Kentuckians walked out of school and showed up outside Mitch McConnell's office every day, asking him to look them in the eyes and tell them that the $1.9 million he's received from oil and gas CEOs is more important than our generation's future. When he refused to meet with them, they came to DC and joined hundreds of Sunrisers to challenge him and put all Senators on notice: If you stand with #OilMoneyMitch and the fossil fuel billionaires, we'll come for you at the ballot box.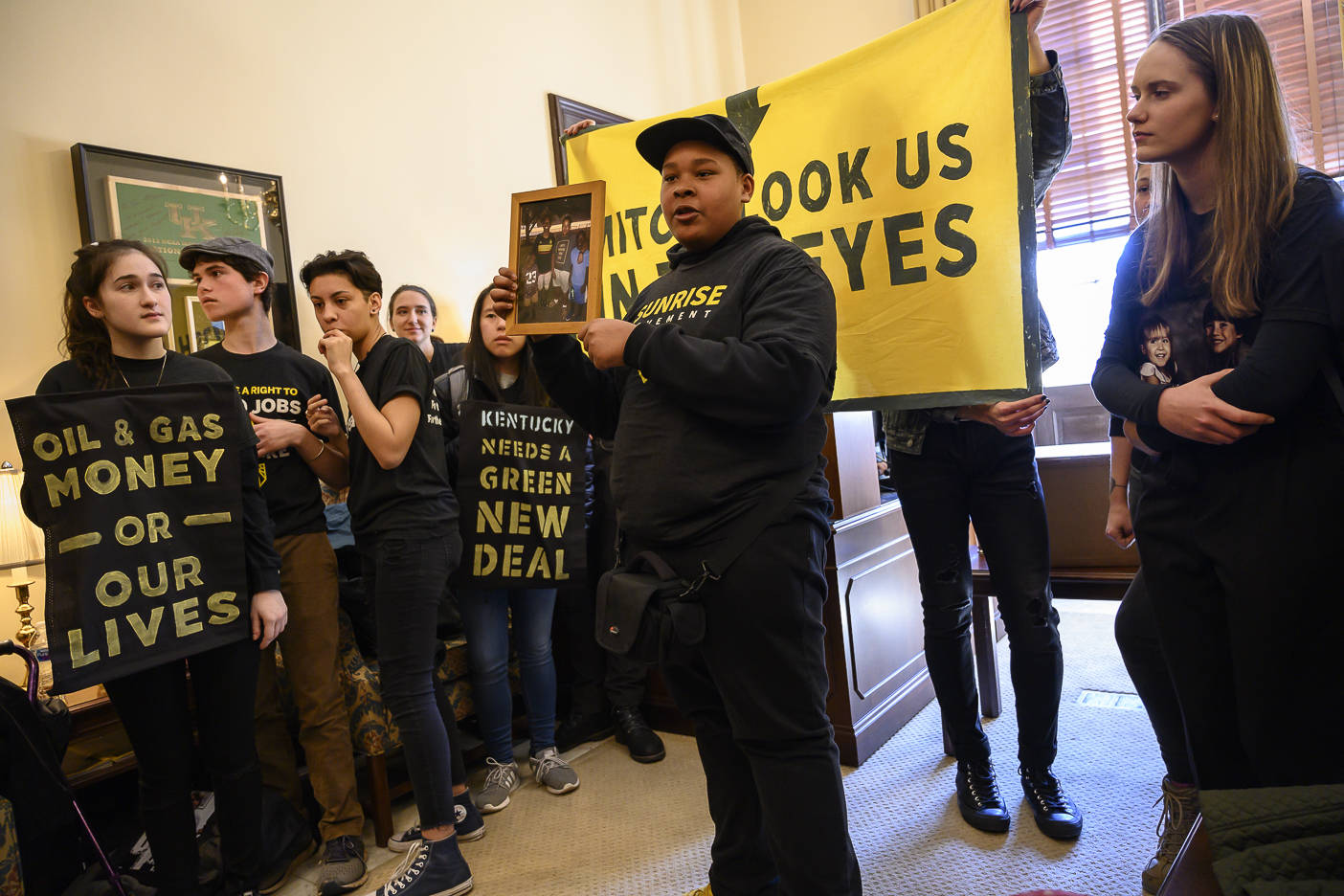 December 10, 2018 — Washington, D.C.
1000 people from across the country dropped everything and flocked to Washington, DC to keep the pressure on our elected officials. We visited Congress a second time, sharing our stories with lawmakers and urging them to back the select committee for a Green New Deal. Our efforts led to lawmakers such as Rep. Jim McGovern (MA-02) to sign on that day. The idea of a Green New Deal has since been shared with millions thanks to coverage of our action by major publications and television outlets.
November 13, 2018 — Washington, D.C.
A week following the 2018 midterm elections, during which we helped elect the youngest, most diverse congress this country has ever seen, 250 young people descended on our country's capital to demand a Green New Deal instead of settling for Pelosi's lackluster research committee. We were joined by Alexandria Ocasio-Cortez, the youngest congresswoman ever elected, who came with a more robust proposal for a select committee on climate change, including calling for a Green New Deal with a just transition to 100% renewable energy in the US. Her support proved that young people everywhere understand the severity of climate change, and that we won't settle for the same all-talk, no-action plans anymore. The action put the Green New Deal in the spotlight of the mainstream media.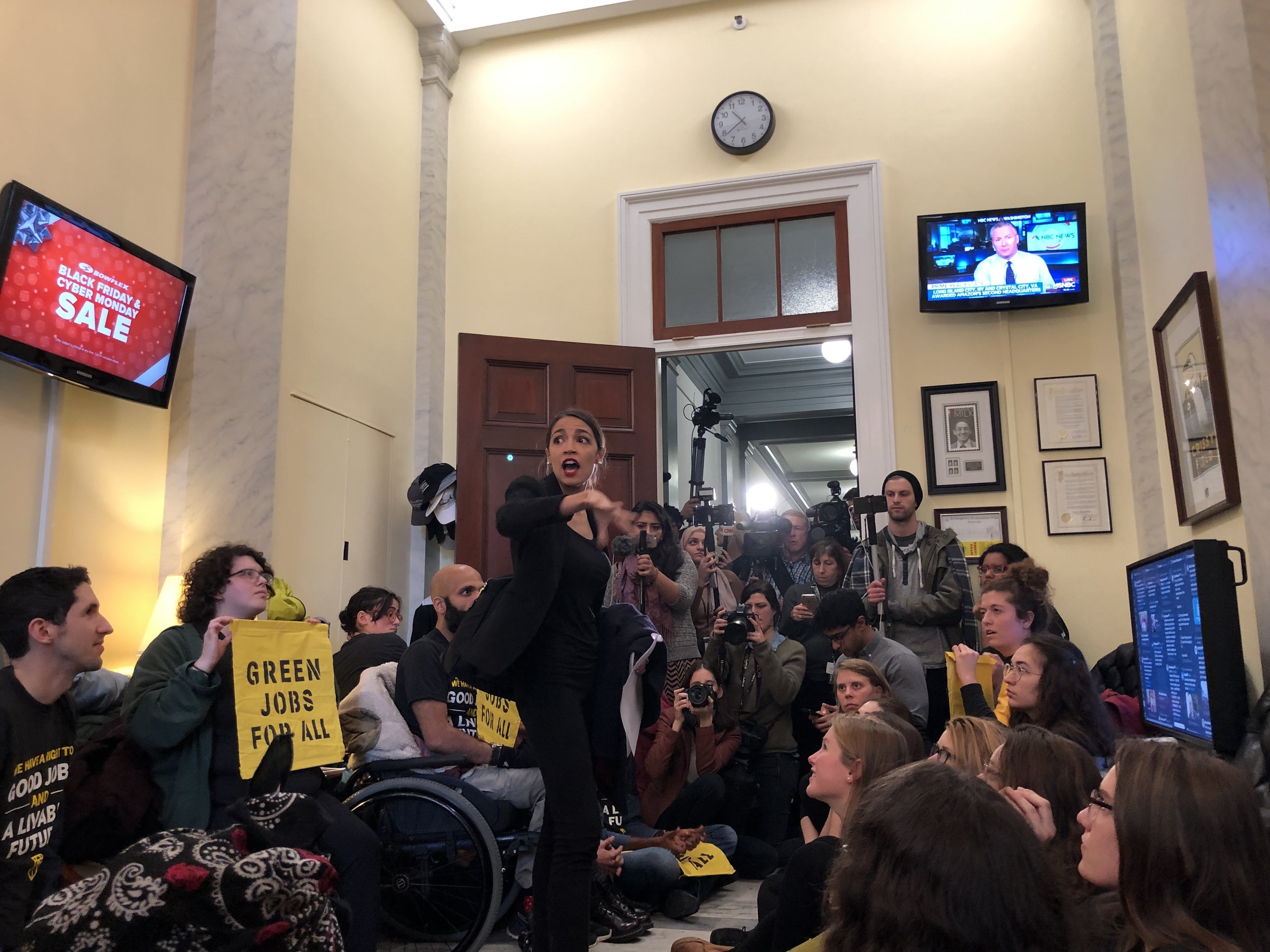 August 2018 — Nationwide #HeatWeek
For a week in August, young people organized mass distributed actions of civil disobedience to put pressure on politicians corrupted by the influence of the fossil fuel industry. From New York to Sacramento, Lancaster to Lansing, we visited our local representatives to talk about the issues that hit closest to home. In NYC, pressure mounted as eight people were arrested in protesting Gov. Cuomo's acceptance of over $450,000 from fossil fuel billionaires.